I have done a lot of research on the game of 42, but some questions are still unanswered, e.g., the following:
1. When was 42 first played at Texas A&M? (Forty-two reportedly originated in Garner, Texas in 1887 and was played at Southwestern University in Geogetown, Texas in 1896. TAMU opened in 1876. The earliest documented date I found for 42 being played at TAMU was the "early 1960s.")
2. Does anyone have access to pre-1930 printed rules for playing 42? (The earliest online references I found on printed 42 rules were post-1950 documents.)
3. Does anyone have an old pre-1900 letter (or other writing) from grandparents or great grandparents that mentions the game? (An old game book? A pre-1900 Aggie yearbook that shows students playing 42?)
4. Does anyone have information on Walter Earl (or Earle), the reported co-inventor of 42? (William Thomas credits Walter Earl, also from Garner, as co-inventor, but I've been unable to find anything more about him.)
5. Does anyone know if country singer and notable Texan George Strait plays 42? (Country singer and notable Texan Willie Nelson reportedly plays 42.)
6. Does anyone have information on "Mennonite cards," a domino game very similar to 42? (The game has been played in Minnesota and is played by some families in Indiana and Pennsylvania.)
If you have information that will help produce results for any of these questions, please send e-mail. Thanks.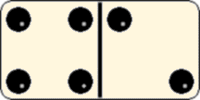 Paul Proft, webmaster
Texas42.net